BARTON IN THE COMMUNITY
Our goal is to continue to build generational relationships not only within the construction industry, but in the communities we live and work. Over the years, Barton Supply has participated in many charitable programs, including St. Jude Dream Home Give-Away, Builders for Babies Diaper Drive, and Hope House, to name a few and our annual Barton Adopt-A-Family program.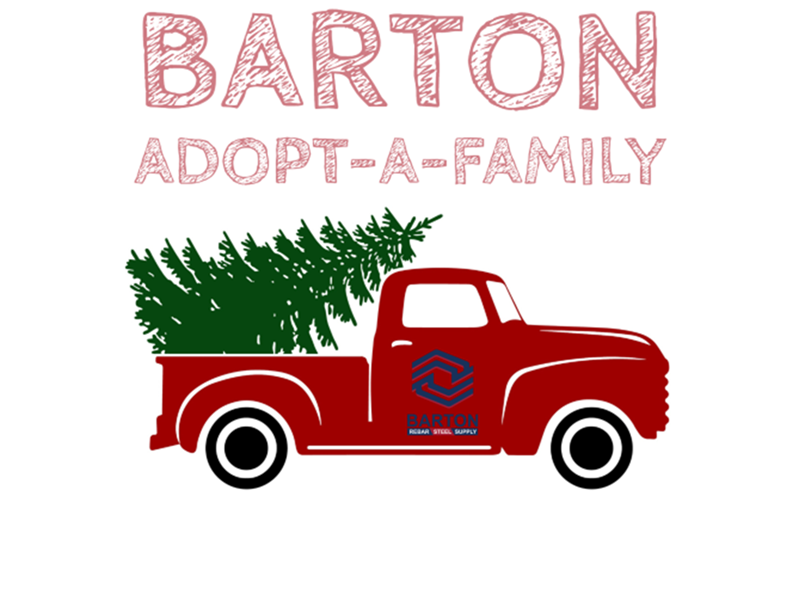 Barton Adopt-A-Family
Barton Supply is very proud of their employee initiated and lead Barton Adopt-A-Family charity. Every holiday season, employees work to solicit contributions from fellow employees, community members and vendors to help families and individuals in need during the holidays.
This charity is now in its 6th year and has been able to help over 600 individuals by providing essentials and a few wish-list items for families in need in each of the communities that Barton Supply operates in. This program has grown every year and has become near and dear to many employees at Barton Supply. Employees working together to help others is part of the Barton culture.
Join us in supporting the Barton Adopt-A-Family Fundraiser!
Donate Today or text BARTONCARES23 to 243725
Thank you