HOW USING BIM INCREASES STRUCTURAL STEEL PROJECT ACCURACY
Posted on June 20, 2019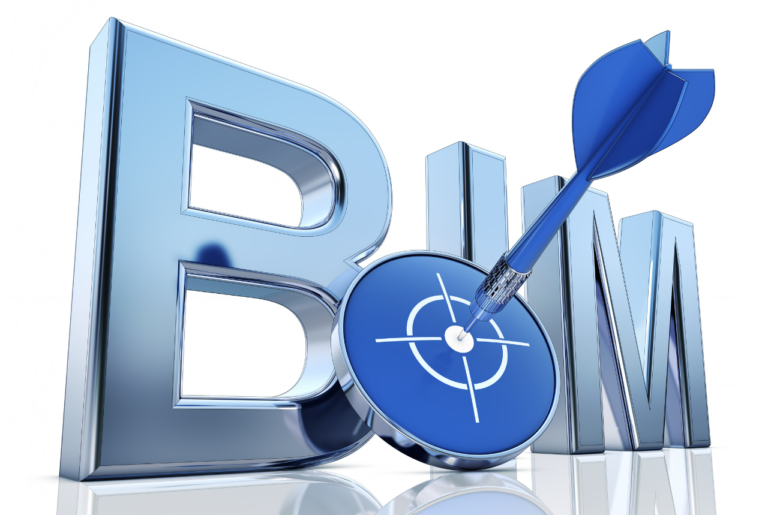 According to Tekla, of the $3.5 trillion spent worldwide on commercial construction, 20 percent goes to waste. That's $700 billion flushed due to preventable design inaccuracies. Even with computers to work out the complex calculations in the architectural engineering phase, mistakes still crop up in the building phase that eat away at client budgets, confidence and GC profits. You have to wonder how much more inflation-adjusted funds went up in smoke in the pre-digital age when everything was drawn by hand.  
STRUCTURAL STEEL AND CAD: A MARRIAGE MADE IN CYBER HEAVEN
Some thirty years ago, Computer Aided Design (CAD) software revolutionized how architects, engineers and construction professionals planned out complex commercial buildings. From the rebar schematics to the structural steel framing and every other building component, skilled CAD users could produce drawings with a higher level of accuracy in less time. In fact, CAD became for the entire industry what wheels are for transportation. It's tough to imagine a return to paper-only calculations, but it's pretty easy to imagine an even better way to plan.
CAD EVOLVES INTO BIM LIKE A CATERPILLAR INTO A BUTTERFLY
With the constant improvements in digital processing environments, it was only a matter of time before better design programs sprung out of CAD foundations. Now, Building Information Modeling (BIM) is edging out CAD in all phases of commercial construction planning. With Barton as your structural steel fabricators, you can enjoy greater levels of accuracy than ever before. By using BIM, we continue to increase efficiencies in our projects and avoid the waste of unforeseen errors. Why is BIM so much better?
THE ULTIMATE IN STEEL SYSTEM AND WHOLE BUILDING MODELING
Both CAD and BIM graphically represent 3D images, but BIM does a lot more. It offers highly sophisticated, detail-rich images that scale and zoom without losing intelligible visual representation. BIM can monitor spatial and functional placements automatically. For example, it knows that HVAC ducts will run through walls and ceilings but not through solid concrete. BIM also can predict elemental interactions such as whether two objects have been drawn to occupy the same space. Plus, it can test and analyze specific manufacturers' products in each system component, searching for weaknesses and lifecycle inadequacies. 
EASY INTERACTIVE COLLABORATION ACROSS TRADES
Best of all, though, is that BIM can easily share project modeling and phase completion with all the individual trades. If differing trades use proprietary BIM software, they can still collaborate and communicate using the neutral Industry Foundation Classes (IFC) format. Once all systems are added to the BIM file, it's entirely possible to see where the interferences occur and how to re-route elements long before you even break ground.  More than simply catching measurement errors, BIM can display the entire array of components, viewable from any angle, with such accuracy that issues can be addressed long before they become the GC's nightmare. CAD renderings seem too limited in light of the advanced capabilities of BIM.
While CAD remains useful for individual product design, when it comes to the structural steel elements within whole commercial facilities, BIM shines the brightest. It puts the entire project together in an accurate, interactive model for total analysis prior to scraping that first yard of dirt. Once building starts, it can also track progress for scheduling purposes.
Collaboration between trades takes less time. Bugs get worked out, plus materials and labor can be adjusted accordingly all before construction starts. BIM significantly reduces the downtime and expense of multiple change orders.
In summary, BIM creates a process to centralize your entire building's data into one model. By linking the network of components across all involved disciplines, the journey of a single element can be traced in real time from fabrication to placement. Since the data lives in one place and can be retrieved at any time from any team member, inevitable miscalculations become obvious in the model's three-dimensional representation of the whole. 
BIM AT BARTON SUPPLY
We saw the clear advantages of BIM from the beginning. Understanding its value for planning and steel fabrication, we were one of the earliest adopters of the technology. With Barton as your structural steel construction partners, you can look forward to greater efficiencies, making you a standout contractor to your clients.
To see how Barton can help you, give us a call today.